Social Media Conference Suriname 2020
Last week, Datasur was a sponsor of the Social Media Conference Suriname 2020. This conference was organized by Ineffable NV and Adept Suriname from 26 to 30 October 2020. Due to the COVID-19 situation, the annual conference was fully digital.
The Social Media Conference Suriname is an event that fits in the strategic portfolio and direction of Datasur, as there are major interfaces in conference topics such as intelligence in marketing, e-Commerce, sales via web shops, digital marketing, doing online business, content creation and management, etc. The participants of the Social Media Conference Suriname are all individuals and companies that are active in the digital business target segment of Datasur. This made it the ideal time to primarily contribute to the program and to conduct networking interactions with existing and potential customers or partners.
As is well known, Datasur's mission is to continue to actively and consistently contribute to the ICT development of and in Suriname, with a distinctive focus on data center, cloud, ISP and consultancy services. Hence the choice was made for the topics e-Commerce and Business Continuity Management. These topics were presented by our CEO Anvit Ramlakhan. He explained why digitalization in the field of Commerce is essential if a company wants to guarantee its right to exist and growth in this digital era of the 4th Industrial Revolution. He also shared various frameworks for the design and implementation of e-Commerce in Suriname.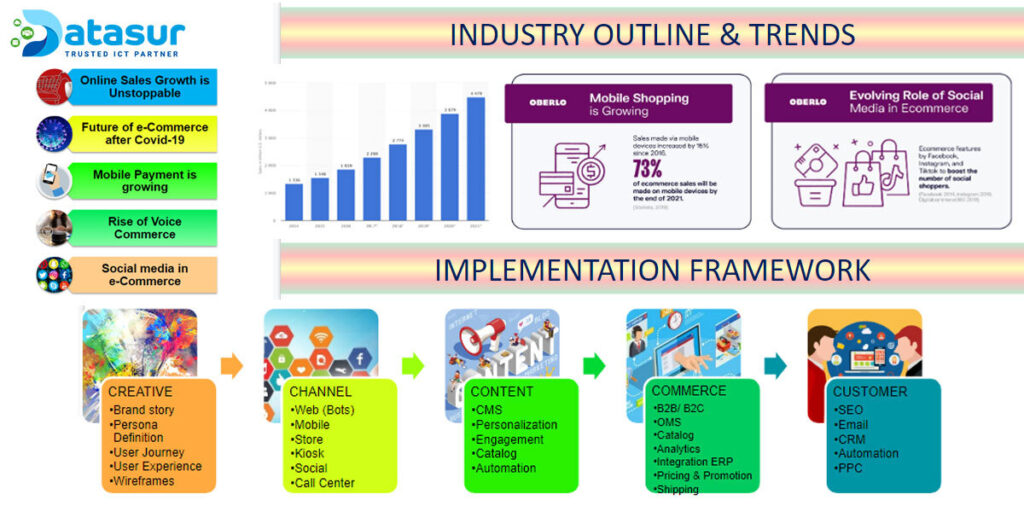 The topic of Business Continuity Management was led as a round table discussion by our Strategy Officer Nathaly de Man. Here the emphasis was placed on the conditions and benefits of a Business Continuity Plan, all from the ISO-22301 standard. As with e-Commerce, the best practice frameworks for implementing Business Continuity Management in Surname was also shared here.