Bringing Edge Computing closer to you
Edge computing is closer than you think with the All – In – One Indoor Micro data center.
This solution was designed for offices where there isn't the time, space or budget to build a computer room. With the All-in-One Indoor Micro data center we are bringing the data center solutions such as self contained cooling, fire suppression, access control, smart power distribution to companies seeking to ensure business continuity at an affordable rate.
Keeping the company's challenges in mind we listed the specs and a view highlights of the All-in-One Indoor MDC models.
 Top Cooling MDC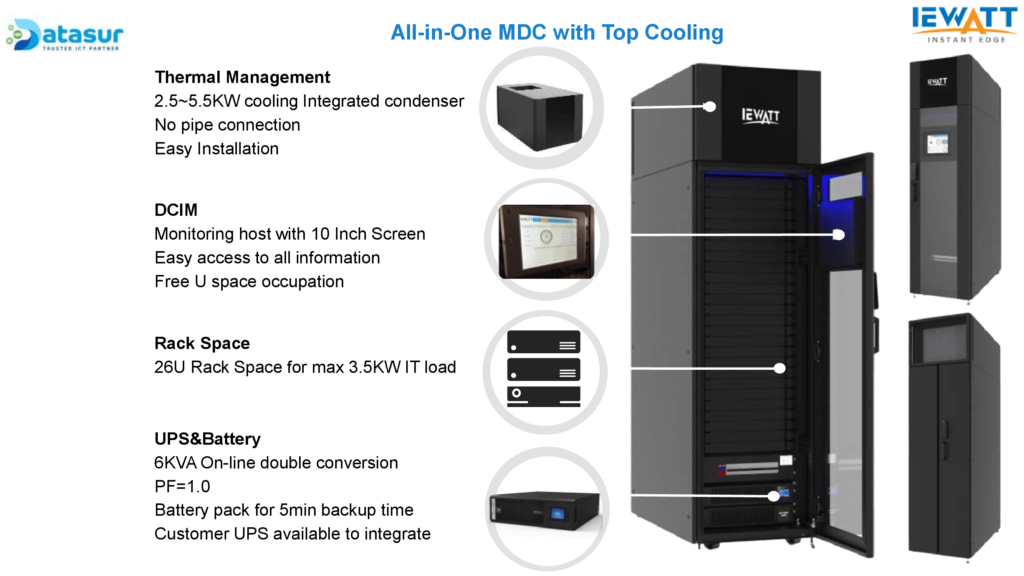 All-in-one design

Plug-and-play
Fast deployment
Install data center in 1hr
One rack One data center
Move anywhere you need
No cooling installation
Installation cost-effectiveness
Rack Mounted Cooling MDD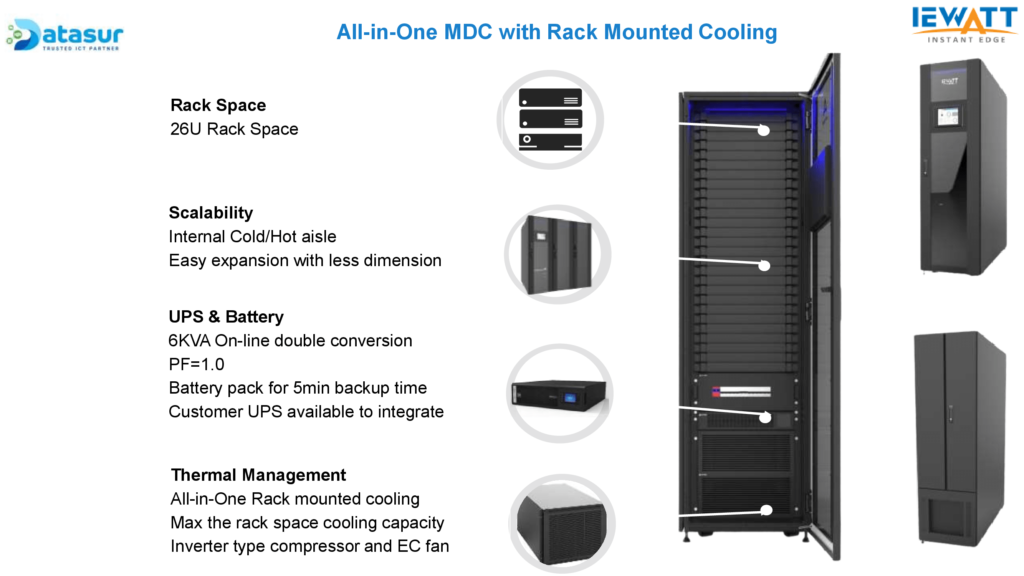 Easy expansion

Easy configuration
Adjust the rack numbers anytime based on requirement
Easy Service
Rack mounted Cooling maintenance without influence in the other racks
Side Mounted Cooling MDC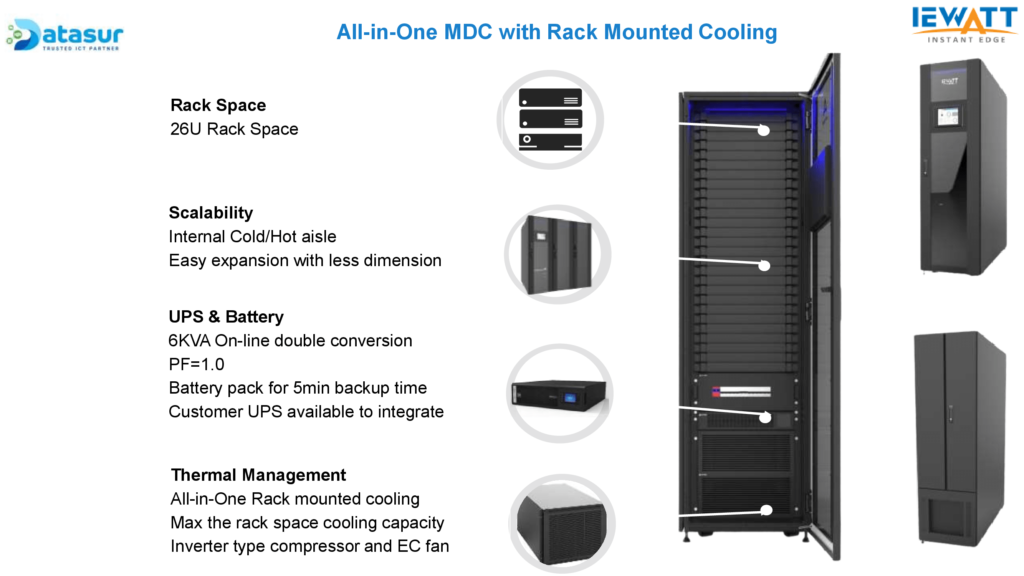 Plug-and-Play

One to N expansion all on you!
High Cooling Density
Check out our various Micro Data Centers below