Our File sharing service "MyBox" is a secure option that allows you to store your data in the Datasur Cloud. MyBox works in a very simple and user-friendly way. By installing the application on your computer, tablet or smartphone a folder will be created on your device.

When files are saved in this folder they will automatically be secured, synchronized and saved in the Datasur Cloud. This folder allows the possibility of creating subfolders, thus creating a digital archive,

Because the files are in the Datasur Cloud, they are accessible through the Internet at all times and it also offers a very secured way of sharing the files with friends, colleagues and partners through a link.

ADDITIONAL FUNCTIONALITIES INCLUDE:
Centralized management of user account and quotas
Managing permissions for files for all users
Creating team folders enabling teams can work more efficiently
Access to an activity log
Encryption of files
Keeping track of the history of documents
Recovery of accidentally deleted files
Applications available for iOS, MacOS, Windows and Android systems.
PRICING INFORMATION:

THE AMOUNT TO BE PAID MONTHLY IS STRUCTURED AS FOLLOWS:
License fee of $5.00

Storage fee: $0.13 per GB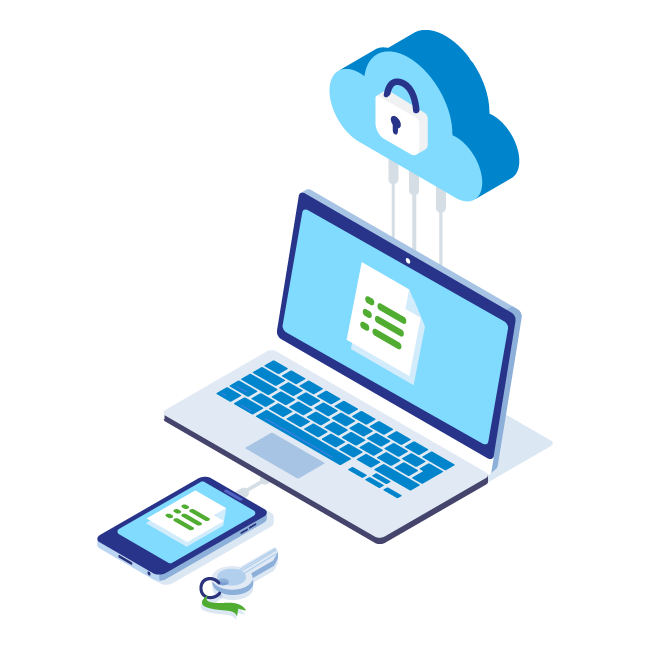 When you opt for the hosted back-up solution Datasur is responsible for making the back-ups. You will be provided daily reports regarding the back-up process as well as an invoice overview at the end of each month. Our back-up services are based on proven technology from IASO.
The back-up data will be encrypted, transported and stored at our datacenter.
The IASO backup system offers the possibility to encrypt the data using the following encryption methods:
128-bit SSL
256-bit NGINX WebDAV
448-bit Blowfish
Cloud Hosting
The High performance cloud platform ever
$29.99
Datasur offers the possibility to store documents, data backup, photos, music, videos and other files in a safe, simple and flexible way. Datasur ensures that you have the necessary capacity available. You can also use this solution to securely store and retrieve your data anywhere in the world via the internet. 
SMALL
$0.06
Storage size < 102GB
REGULAR
$0.05
Storage size > 102GB
MEDIUM
$0.04
Storage size > 512 GB
LARGE
$0.03
Storage size > 1024 GB
Cloud Hosting
The High performance cloud platform ever
$29.99