Your Path to Success Starts Here!
Safeguarding Your Digital and Business Continuity
Datasur: Setting the Standard for Information Security and Business Continuity
In a digital world where data is the lifeblood of business, having a reliable partner for information security and business continuity is crucial. We are proud to announce that Datasur, as the sole commercial data center in the country, has once again achieved recertification in the realms of information security and business continuity.
 
Zero Non-Conformities: Leading by Example
We are delighted to share that during our recent ISO 27001 and ISO 22301 audits, Datasur accomplished a remarkable feat – zero non-conformities. This achievement underscores our unwavering commitment to excellence in safeguarding your data and ensuring the uninterrupted flow of your business operations.
 
Our pursuit of perfection in information security and business continuity is a testament to our dedication to providing you with the highest level of service. When you entrust your data and operations to Datasur, you can be confident that you are partnering with an organization that leaves no room for compromise.
 
Behind the scenes
Before the Audit: Preparation and Planning – Insights from Datasur
Preparing for an audit is a meticulous process that involves various critical steps and considerations. At Datasur, we understand the importance of thorough preparation to ensure a smooth audit experience.
Preparation and Planning: What It Entails
Before the audit kicks off, meticulous preparation and planning are essential. This phase involves a comprehensive review of our information security and business continuity management systems to ensure they align with the ISO 27001 and ISO 22301 standards. This year, I, Sheetal Ganput, the General Affairs Manager at Datasur, have taken full charge of the ISO audit process within the company.
During this phase, we evaluate and document our policies, procedures, and controls, ensuring they are current and efficiently enforced. We also pinpoint potential areas for enhancement and establish corrective actions to rectify any gaps or weaknesses.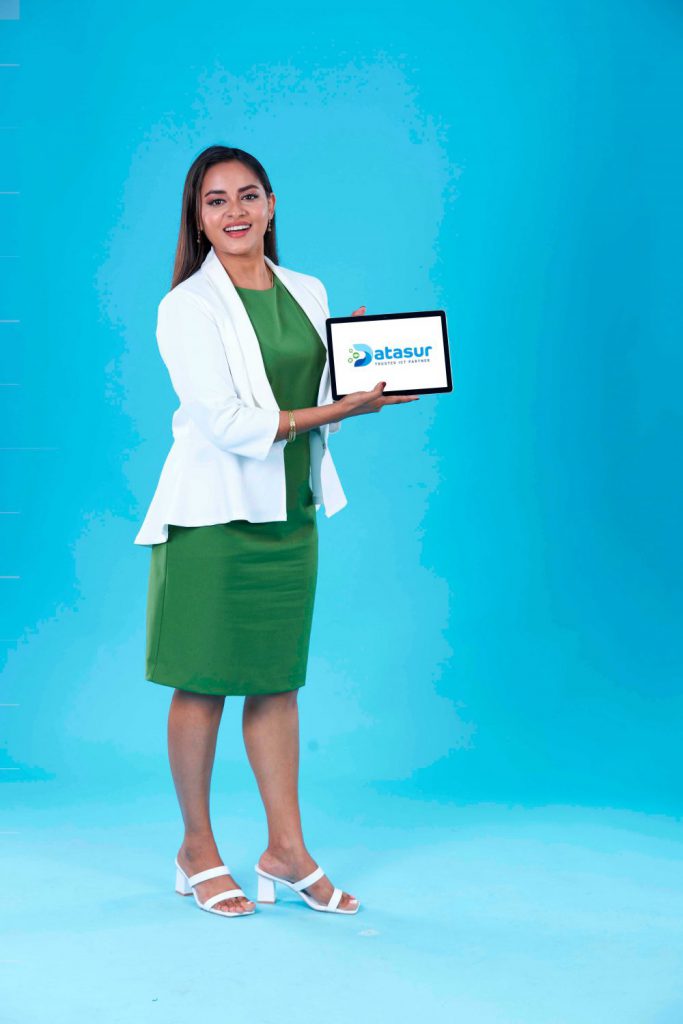 Powering Productivity with MyBox – The Future of Filesharing!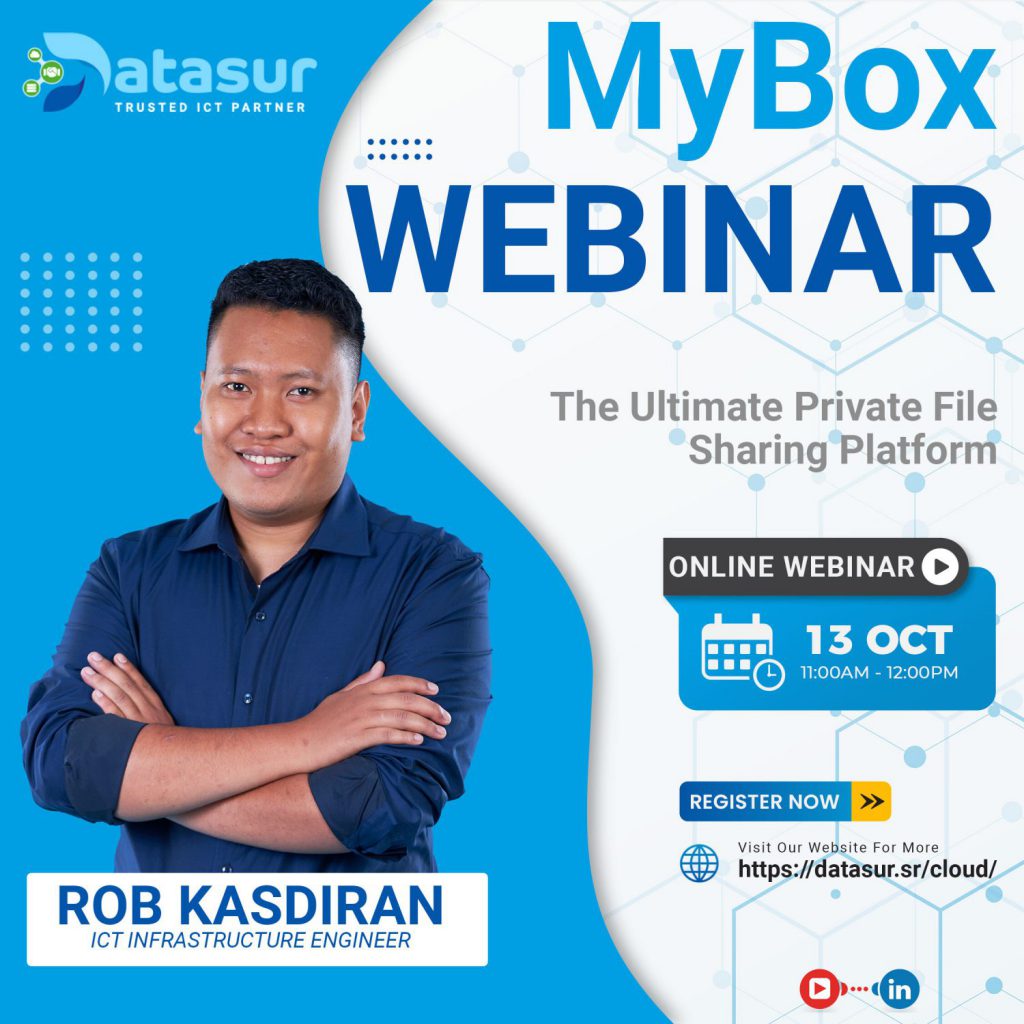 Join us for our Mybox Webinar!
Register and secure your spot today.
Learn about the latest Mybox trends, best practices, and solutions to boost your business's performance. Don't miss this opportunity to stay ahead in the world of this amazing filesharing solution!
Date: October 13th 2023
Time: 11:00 AM – 12:00PM
We look forward to seeing you.
Registration is open until Wednesday, October 11, 2023.
Unlock special discounts for our top-notch Web hosting and Development services.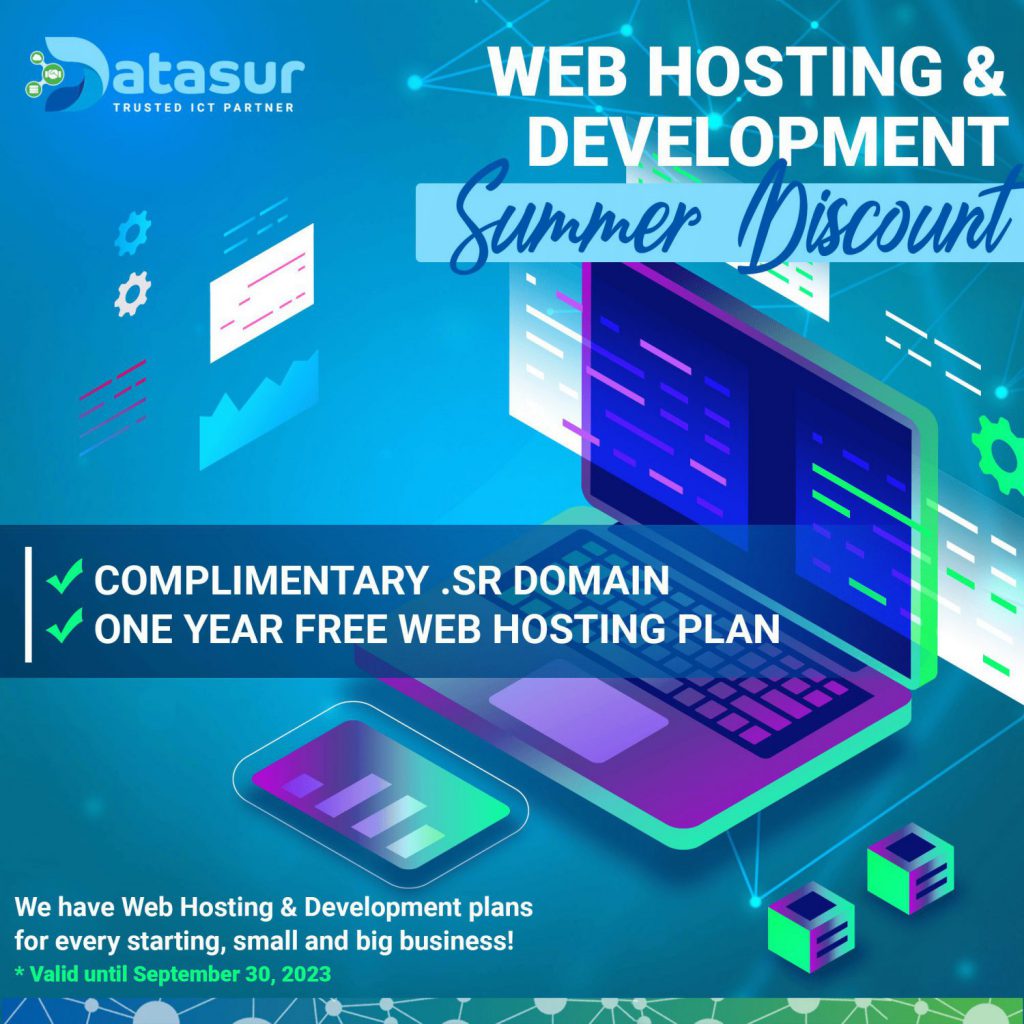 𝐒𝐔𝐌𝐌𝐄𝐑 𝐃𝐈𝐒𝐂𝐎𝐔𝐍𝐓 𝐒𝐏𝐄𝐂𝐈𝐀𝐋🤩
An inclusive website package designed not only to help you save money but also to provide complete access to our web hosting features. When you choose the Web Development Starter plan, you will 𝐫𝐞𝐜𝐞𝐢𝐯𝐞 𝐚 𝐜𝐨𝐦𝐩𝐥𝐢𝐦𝐞𝐧𝐭𝐚𝐫𝐲 .𝐬𝐫 𝐝𝐨𝐦𝐚𝐢𝐧 𝐚𝐧𝐝 𝐚 𝐨𝐧𝐞 𝐲𝐞𝐚𝐫 𝐟𝐫𝐞𝐞 𝐰𝐞𝐛 𝐡𝐨𝐬𝐭𝐢𝐧𝐠 𝐩𝐥𝐚𝐧. (applicable to our Starter and Standard plans).
Host your data in Suriname, for enhanced performance, reduced latency, local support and expertise, cost-effectiveness, and most importantly, ensuring the security of your data within your own country!
Contact us today or visit https://bit.ly/WebDevelopmentDatasur to get started.