Milestone Operations Manager
Quick Guide
This edition of our newsletter includes:
Milestone Operations Manager
Colocation Deal
Holiday Greetings
HOLIDAY GREETINGS
Spending time with loved ones is a precious moment that everyone needs to cherish and enjoy. We wish you a memorable Christmas filled with fun, joy and prosperity.
Happy Holidays from Team Datasur!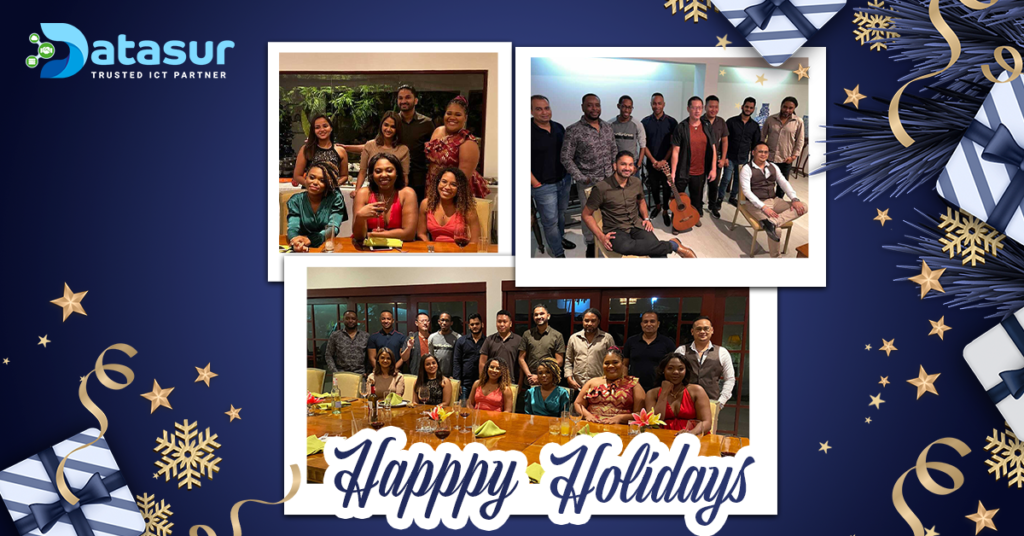 COLOCATION DEAL
Avoid the hassle and costs of investing in your own serverroom. With our new connectivity pricing, renting your own rackspace in our data center became more cost effective! To make things more interesting we're offering you a 10% discount the first 6 months.
Contact us today and enjoy the lowest rate available!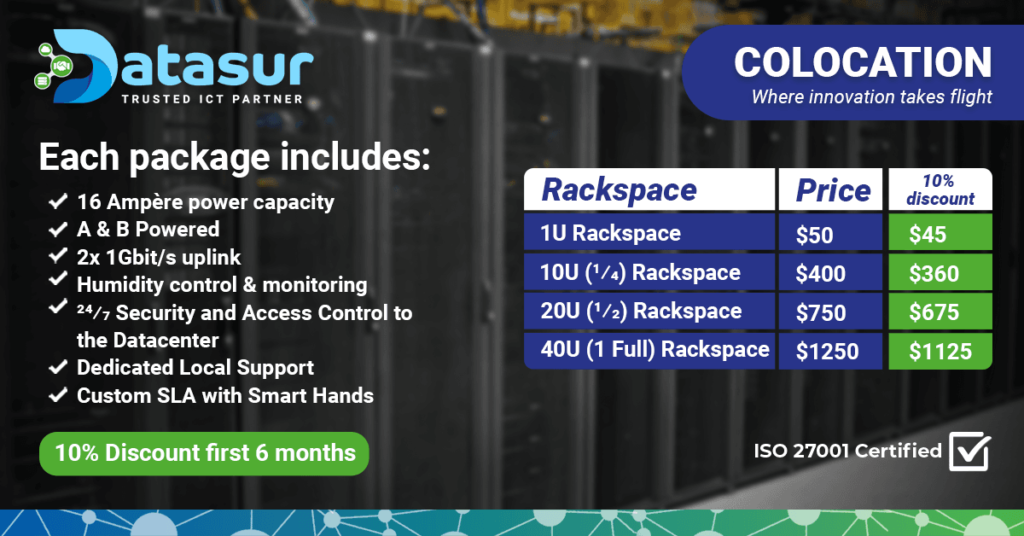 MILESTONE OPERATIONS MANAGER
Congratulations to our Operations Manager Jurgen Schmeltz with achieving his degree in Bachelor of Information and Communication Technology. On December 15th, 2021 our colleague Jurgen Schmeltz graduated from Janssen University of Applied Sciences.
Jurgen started working at Datasur in 2015 and held various positions within the organization until he became the Operations Manager last year October 1st, 2020. He's customer-oriented and, together with his colleagues, he always tries to convert the demand from the business into suitable ICT solutions.
Having said that one of the ICT solutions Datasur is looking to offer in the near future is an Azure Stack Environment. With the growth of the customer base, the Datasur team has also grown in number, knowledge and expertise. In order to continuously offer customers an excellent and high-quality service, Datasur continues to invest in a state-of-the-art infrastructure and expert staff, which will undoubtedly be continued.