Top 7 of our data center perks
At Datasur we understand the need for an efficient ICT infrastructure at an affordable rate with an excellent quality of service all too well. Great quality at an affordable price isn't the only benefit you'll have when working with us though. Here are the top 7 perks you can enjoy when working with Datasur.
Data Security / Information Security
Information security is very important to Datasur. This is why Datasur is one of the few companies in Suriname to be ISO 27001 Certified; an important ISO standard in the data center world. With this, Datasur can demonstrate that customer information is handled in a safe manner. Two Important factors are the way in which data is stored and who has access to the data. This certification is not self-evident for Datasur. To be eligible for this, Datasur must go through a strict annual audit procedure. The audit is carried out by a competent external party.
Cloud solutions
In 2020, cloud solutions are indispensable. With the various cloud solutions that Datasur offers, you can save costs and only pay for what you use. In data center terms people speak of "pay as you use or pay as you grow". Nowadays you no longer have to invest in a server and you no longer have to set up server space. You simply pay a fixed amount per month for a virtual private server. For example, you can replace your file server and use our file sharing service Mybox. You no longer have to worry about server management or updating a file server. These tasks are now the full responsibility of Datasur. The investments of your ICT infrastructure are fully converted into operational costs. This means you don't have any depreciation costs for hardware or problems with hardware life cycle management.
Data is local
At Datasur you have the option to store your data locally in Suriname. This is very important for the government and financial institutions because of legislation. In urgent cases, it is possible to collect your data from the Datasur data center. This is all possible because your data is stored within the borders of Suriname.
Local support team
Datasur offers local support. This takes away hassles like having to speak a foreign language when reporting a malfunction. The Datasur support team is always available by phone. You can also easily make an appointment for our team to visit your company for support or to make a non-binding network scan of your organization.
High Availability
The Datasur data center is Tier III designed, but Tier II implemented. Data centers are categorized into four levels: TIER I, II, III, and IV. These levels correspond to a number of guarantees for the type of hardware deployed in the data center to ensure availability and redundancy.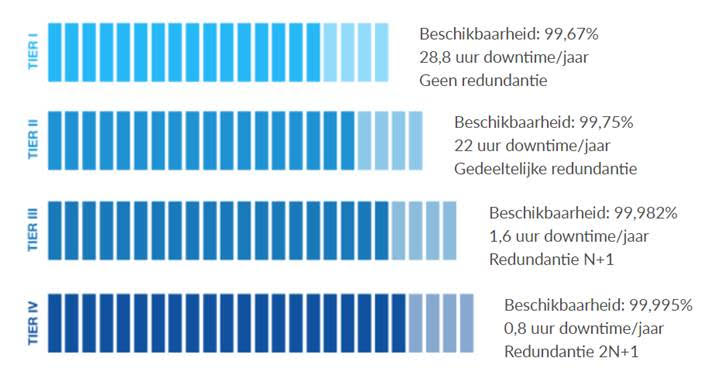 Custom-made solutions
In addition to on-the-shelf solutions, Datasur also offers custom-made solutions. The Datasur Project Management team makes a design based on intake conversations with the customer and translates this into a working solution. This can vary from a custom virtual private server to a dedicated private cloud solution.
Innovation
Innovation is very important to Datasur. This is why Datasur recently also started offering Hyper-Converged cloud platforms as dedicated private cloud environments. A Hyper-Converged environment is one component that combines servers and local storage. Multiple of these components can be linked together to increase performance and storage, also known as scale-out architecture. These are fully integrated solutions. These solutions are built on the basis of industry-standard components. The storage of these components consists of software (Software-Defined Storage). This allows the storage to grow synchronously with the server. This eliminates the need for traditional storage, also known as SAN. With Hyper-Converged environments, higher availability and faster response time can be achieved.
Would you like to learn more about how Datasur can help improve your Business' ICT-infrastructure? Contact us today via: +597 420909 or [email protected].